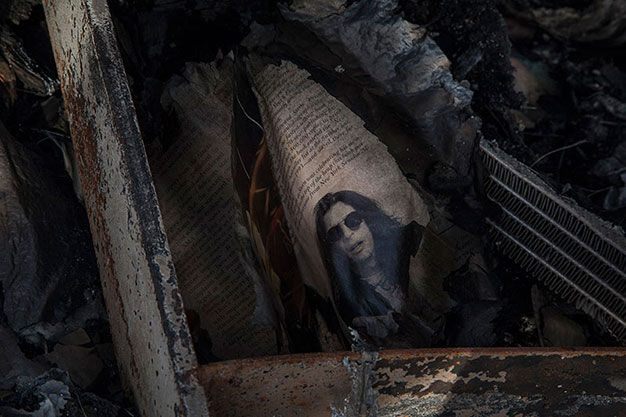 I rather like this photo I took the other day. It's what was left in a pile of burned rubble remaining from an RV fire, and has an eerie quality about it.
Our friend Dave woke up at 2am to the sound of a smoke alarm. He had about 5 minutes to throw on some clothes, grab a fire extinguisher and attempt to put out the fire, then give up, grab his dog and flee, before his RV was engulfed in flames. It was a big fancy RV that is now literally "toast". Glad you made it out in time Dave!
Morale of the story — buy some smoke alarms, if you don't already have them.